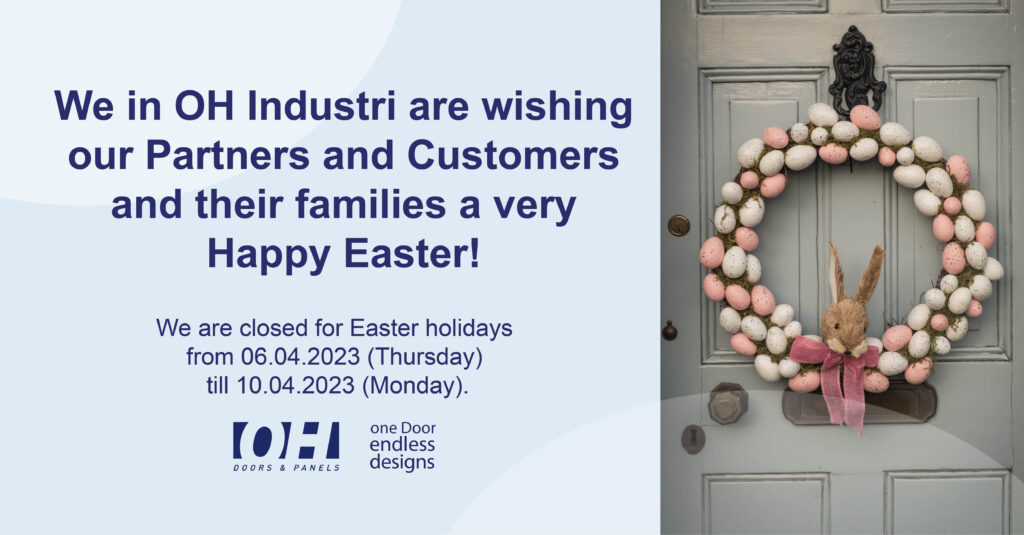 We would like to send our best wishes for Easter holiday to all our customers and their families! 🐰 🥚 🌷 Due to the holiday our production and offices will be closed from 06.04.23 (Thursday) till 10.04.23 (Monday).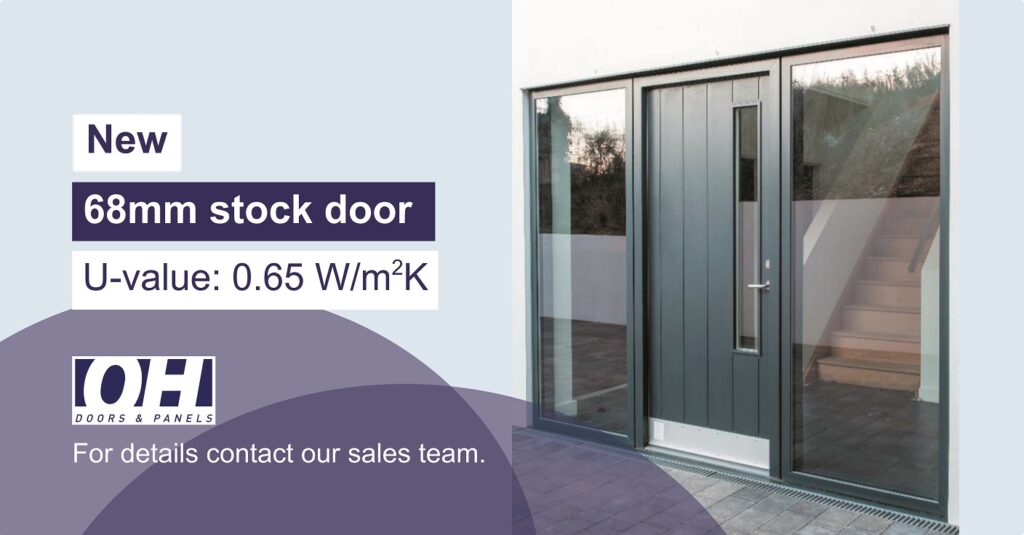 We in OH Industri are happy to introduce our NEW 68mm stock doors with center U-Value of 0,62 W/m2k. The door U-value for a door trimmed to 55 mm stiles/rails is 0,79 W/m2K. The new OH 68mm stock doors offer excellent value thanks of their combination of high quality, flexibility and superior thermal performance. The […]
OH Industri would like to send you warm wishes for happy holiday season! May your December be filled with lots of happiness! We are ready to help you with all your current and upcoming projects! Due to holiday season out production and offices will be closed from 22.12.21 till 03.01.22.