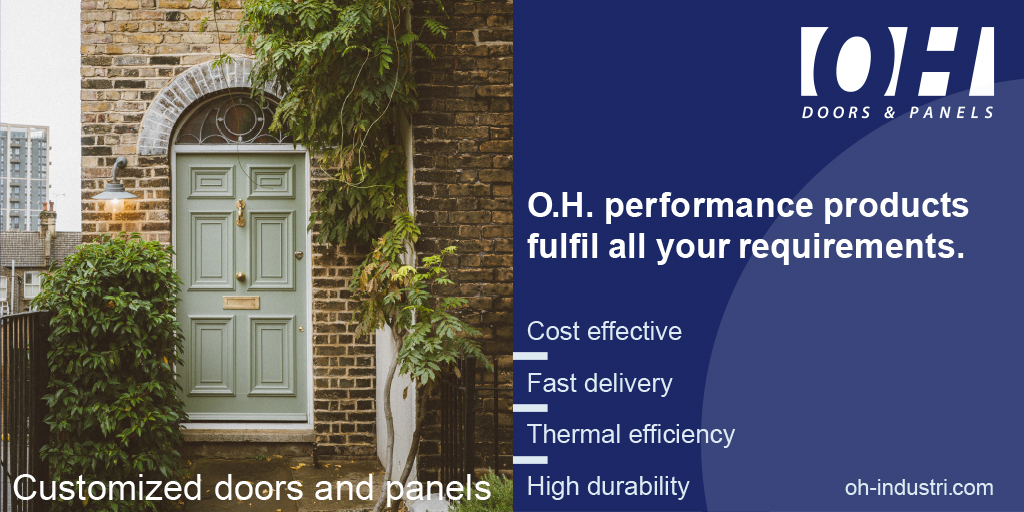 OH Industri can offer acoustic panels with 39dB rating.The panels can be made with different facings and thicknesses. This way we are sure that we will be able to offer the best solution for each project and help our partners with expanding their current product portfolio.
We have introduced a range of different models that can be customized in sizes and thicknesses.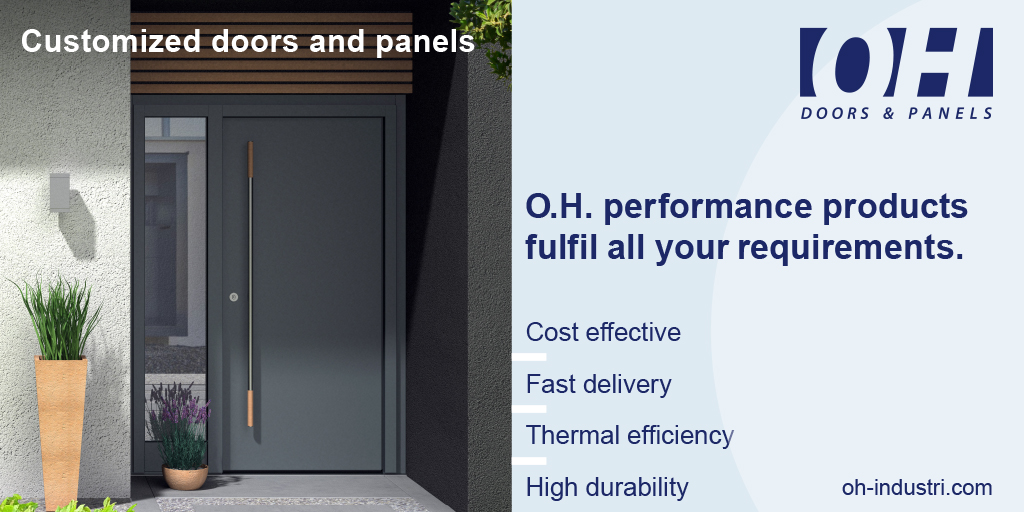 O.H. Industri can offer acoustic doors with 42dB rating. The door thickness is 68mm.